Keith Scott Family Files Appeal: 'Shooting Was Not Justified'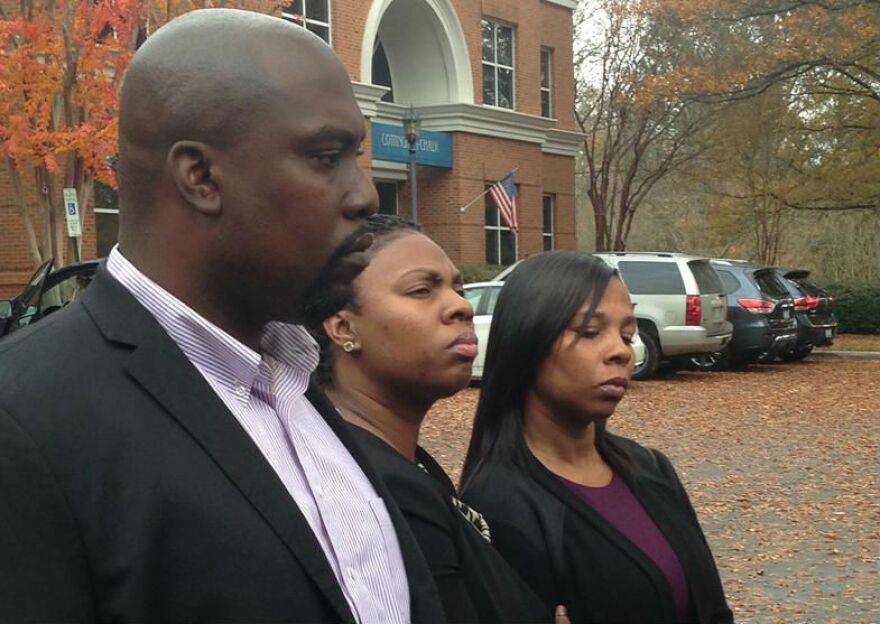 The family of Keith Lamont Scott is appealing a CMPD evaluation that found Officer Brentley Vinson was justified in last September's fatal shooting and will not face internal discipline.
An attorney for the Scott family is asking the Citizens Review Board to review the decision, saying the fatal shooting was not justified and did not conform with CMPD's policies and procedures.
[View the Scott family's appeal]
According to police department guidelines, officers should use deadly force only when the suspect is engaged in "aggravated, active aggression" that puts officers at risk of "imminent bodily harm."
"The example that they use in their policy is the discharge of a weapon, not the mere possession of a weapon," said the family's attorney, Charles Monnett, "It would be our contention that Keith Scott's conduct did not meet the definition of aggravated, active aggression. He wasn't being aggressive. He certainly wasn't being actively aggressive. And therefore, the use of force was in violation of department guidelines."
Previously, both the CMPD Shooting Review Board and District Attorney Andrew Murray found Officer Vinson justified in firing four shots, hitting Scott twice, on the afternoon of Sept. 20.
According to the CMPD review, two undercover officers were parked in front of The Village at College Downs apartment complex when Scott pulled into the spot next to them. Shortly after, Scott drove away, only to return a second time when he again parked next to the undercover officers. After several minutes, the officers observed Scott roll a marijuana blunt and hold up a small, black, semiautomatic handgun.
The undercover officers left the complex, and returned five minutes later with two other officers, all them wearing armored police vests. The officers surrounded Scott's car and ordered him to exit the vehicle. One of them, Officer Christopher Miranda, reported seeing Scott reach for a tan holster on his ankle.
As the other officers retreated, Miranda reportedly saw Scott pull the weapon from his ankle. He called for another officer to break the vehicle window with a police baton.
As the glass broke, Scott dropped him arms and took a breathe, according to the CMPD review, then exited the vehicle as officers shouted at him multiple times to "Drop the gun."
The review says Scott had a calm demeanor, and did not say anything, his hands by his side. Police body and dash cam footage of the incident supports this. Officers on the scene say he held the gun in his right hand, though it's difficult to discern this on police footage due to poor quality.
Vinson is quoted in the five-page CMPD review as saying "I felt like if I didn't do anything right then at that point, it's like he... he was gonna shoot me or he's gonna shoot one of my buddies and it was gonna happen right now, so I reacted."
Vinson said he believed Scott "was an imminent threat to me ... like if I didn't do anything right now, at that moment, I knew that... I mean my life could be over with."
The citizens review board says it will take up the family's appeal later this month. A hearing has been scheduled for Tuesday, June 27 at 4 p.m. The hearing will not be open to the public or members of the media due to its involvement with CMPD personnel.
Past coverage of the police shooting of Keith Scott is viewable here.