This Weekend's Race Marks Dale Earnhardt Jr.'s Last Bank of America 500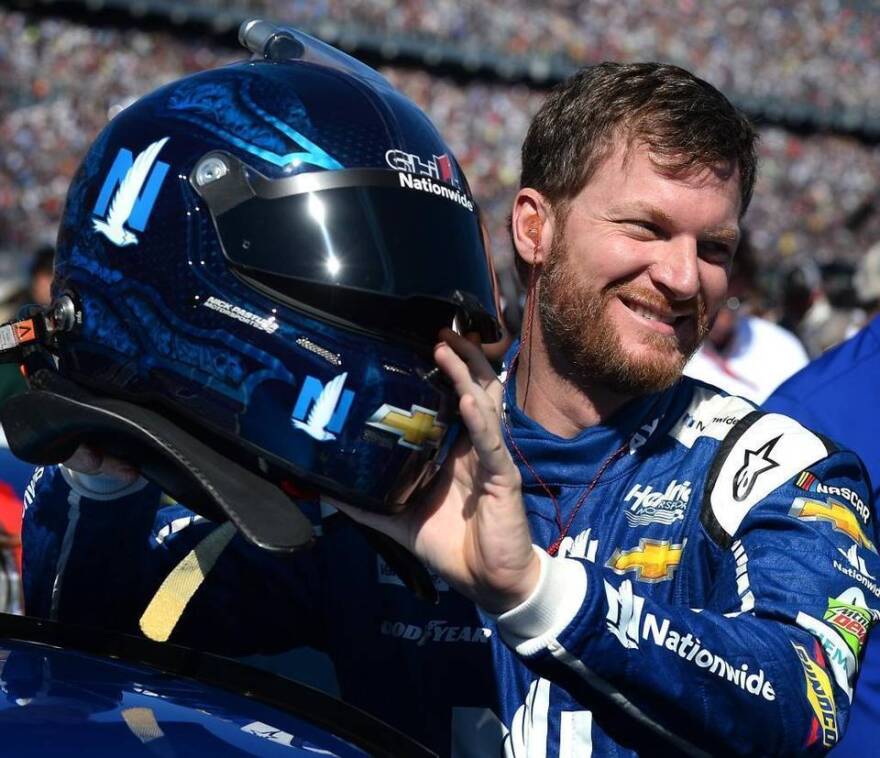 This weekend, NASCAR's most popular driver will round his last turn at Charlotte Motor Speedway during the Bank of America 500. Dale Earnhardt Jr. is retiring at the end of the season after two decades of racing. He's such a fan favorite he's been voted NASCAR's most popular driver for the last 14 years.
"You know I think Dale's kind of charisma and everyday attitude is why the fans love him," says Earnhardt's former crew chief, Steve Letarte. "You know, there's not much of a filter, which can be good and bad, but I think the fans appreciate it. Whenever he speaks it's honesty."
Letarte is now a NASCAR color analyst for NBC Sports. He spoke to WFAE's Marshall Terry.
Letarte on where NASCAR goes after Dale Jr. retires: "There are so many up and coming young superstars that I think the fan base that cheers for Dale Earnhardt Jr. will have to just find their next favorite, and I don't think it'll all go to one guy. I don't think one person can step into the shoes of Dale Earnhardt Jr., but I do think there is a class of young stars that can fill the void."
On Dale Jr.'s plans after retiring: "From what I understand he's announced he's gonna run some Saturday races, some XFINITY races for JR Motorsports, a team that he owns. And I think at that point it's going to be up to him and the business model and the team which he owns, we'll figure out what he does from there."
On being the son of a legendary NASCAR driver: "You know he doesn't talk about it much. I think he embraces the fan base that came along with being Dale Earnhardt Sr.'s son…he understands the legacy he's carrying…he's still his own person and that's what I think I've enjoyed the most about him is he takes every opportunity he can to kind of step out of the shadow and do his own thing."