CMPD Adds 30 New Officers As Recruitment Efforts Continue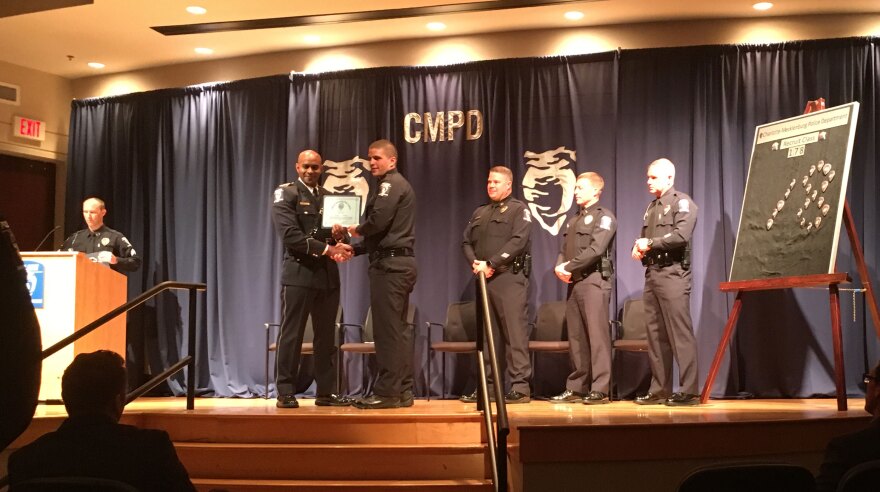 CMPD added 30 new officers to its ranks Friday. They're a highly sought after bunch since applications to CMPD and police departments across the country have dropped significantly.
The recruits took their oaths, following six months of training.
"You shall support this community in ways they can't even understand right now," Chief Kerr Putney told them.
In past years, there's been a wait list to enter the police academy. But in 2016, applications have dropped as police shootings across the country and in Charlotte grabbed headlines. CMPD is now short about 170 officers, or 10 percent of its force.
"We still aren't where we need to be, as far as I'm concerned, to fill our vacancies, but we're making progress, especially in terms of laterals," said Putney, describing officers who were recruited from other law enforcement agencies.
That describes two of the officers in this class. They came to CMPD from law enforcement agencies outside of the state. CMPD has started offering incentives to these types of recruits and expects to bring on another 40 this year. The department has also ramped up its marketing, placing ads on billboards and on social media.
"We were up about 25 percent in applications from January to March, so we're hopeful that'll translate into more officers in the academy and more officers in the street," said Captain Dave Johnson, who oversees CMPD's recruitment.
CMPD is especially trying to recruit more officers of color. A dozen officers in this class of 30 fit that description. Newly-sworn officer Veronica Cruz Santos says she joined the force to help build a bridge between police and the Latino community.
"I saw me being Hispanic, me being able to speak Spanish, that I could help with that. I want to be that person to make some change," says Cruz Santos.
She and many of her colleagues begin work tomorrow.