Need a one-stop shop to catch up on the top sports stories big and small? Time Out For Sports airs Mondays on WFAE's "All Things Considered" and has what you need to know about everything from Charlotte-area high school football highlights to the latest updates on the Carolina Panthers.
Time Out For Sports: CIAA Tournament Back For 15th -- And Maybe Last -- Time In Charlotte
It's Time Out For Sports. The CIAA tournament is back in town for its 75th anniversary and its 15th year in Charlotte. High school basketball playoffs begin Tuesday. And we're also going to talk about NASCAR.
Joining WFAE's "All Things Considered" host, Gwendolyn Glenn, is Langston Wertz Jr., a longtime sportswriter for the Charlotte Observer.
Gwendolyn Glenn: Hi, Langston.
Langston Wertz Jr.: Hi, Gwen.
Glenn: Langston, CIAA fans are starting to converge on the Queen City already for the annual CIAA tournament, I'm told about 150,000 people are expected. This is a big year for the tournament, right?
Wertz: Yes. It's the last year it's going to be in Charlotte. It's been here for 15 years. It's generated almost $700 million in economic impact. So it's been a big deal in Charlotte. It's doing about $50.5 (million) a year. I think Charlotte does like $70 billion in tourism. So it is a big chunk. And it's sad to see it go, actually. But, you know, I think that it's been here for a long time. And I think in the end, sometimes people are ready for change.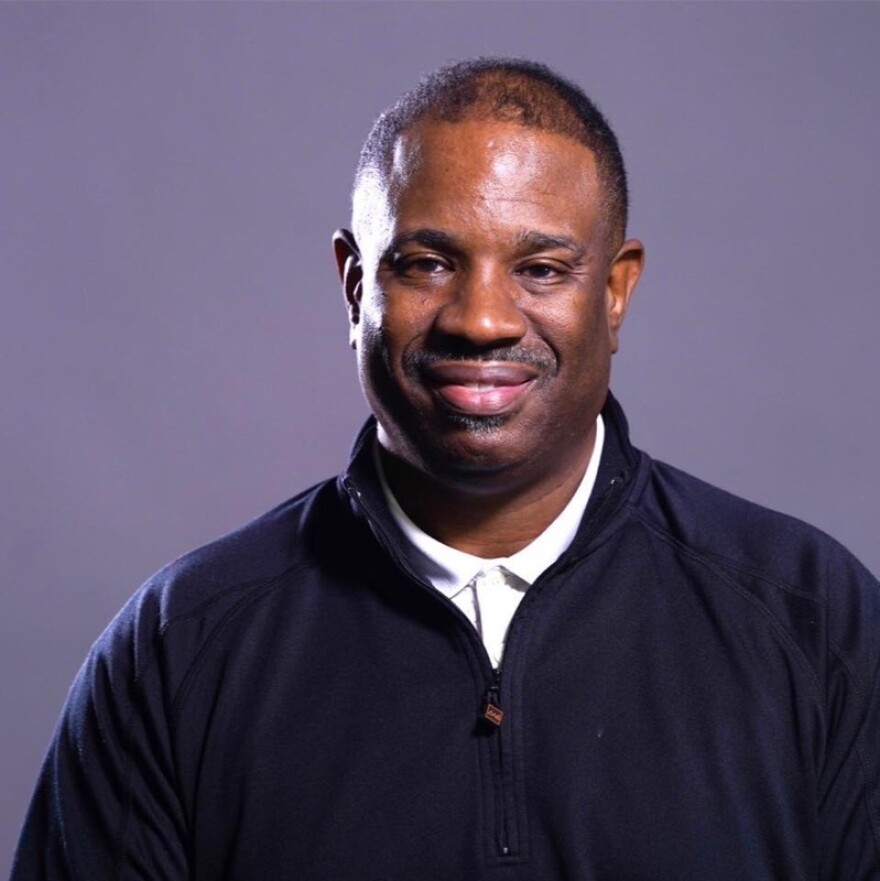 Glenn: What are you hearing from fans in terms of this being the last year? Is there a sadness out there?
Wertz: There is a sadness out there. But I think, you know, people wanted to have cheaper hotels and, you know, Charlotte bid $215, CIAA wanted $200. And a lot of times hotels are actually in the fours. And it is like the CIAA tax they sometimes get at some of the restaurants. And people were kind of tired of those things. I think when you've been somewhere for 15 years, maybe you want to change. It's certainly been a wonderful run here in Charlotte. I know they're going to make another bid in 2023 to try to bring it back. I do hope it comes back because I think the CIAA is a unique event.
Glenn: So who are some of the favorites and where does Charlotte's own Johnson C. Smith stack up?
Wertz: Well, Johnson C. Smith is leading their division, so they're gonna be good. Virginia State and Virginia Union are gonna be the two favorites. I think Virginia State won last year. It's been a couple of years since a North Carolina team won. You know, Smith does look good. And, you know, they're at home. And so if Smith can get to the semis and finals and get that crowd behind them, they certainly can make a run and it would be nice to see (coach) Steve Joyner get another one.
Glenn: And Langston, as we said, this is the last year for now that it's going to be in Charlotte, and I talked with the commissioner, Jacqie McWilliams, and I asked her what she had to say about it leaving Charlotte.
Jacqie McWilliams: You know, I think the city of Charlotte does care about the CIAA. I think there's leadership here that wants this tournament to stay, but I also think there's an opportunity for us to move to another city, reset ourselves, rebrand ourselves, allow the schools up north to to really have an opportunity to bring their fans and their alumni.
Glenn: And, Langston, she says their headquarters will remain in Charlotte. Well, staying with basketball, high school playoffs begin tomorrow. Who are the schools and players to watch?
Wertz: There's so many this year and it's a wide-open field. I think North Mecklenburg's boys definitely have a shot in the 4A Boys. I think Mallard Creek and Vance girls really look good in the girl's playoffs. There's some strong teams up in the eastern part of the state. I do expect the 4A, at least, boys and girls champions to come from Charlotte. Individual players, Tristan Maxwell, the son of Vernon Maxwell, who played for the Houston Rockets.
Glenn: Really?
Wertz: Yeah, he's a star player from North Mecklenburg. He's going to Georgia Tech. There's a kid at Olympic named Josh Banks. I think those are the two best public school players around. I think it should be a great tournament.
Glenn: And in college basketball, NC State won big over Duke. It's been almost, what, 40 years since NC State won (the NCAA championship) under famed head coach Jimmy Valvano. Is this is another Cinderella season for the Wolfpack?
Wertz: Ooh, I don't know, Gwen. NC State as we speak now, I think is 17-10 and 8-9 in the ACC. They're tied with Syracuse and Clemson kind of in the middle of the pack. And they're gonna really need a big push here at the end of the season and in the tournament to make the playoffs and make the NCAA tournament. So they're making strides under Coach (Kevin) Keatts. And I love the ice cream they do after road wins and the fan support's coming back. And I think Keatts is the right coach for them.
Glenn: OK, well, let's move to NASCAR. Ryan Newman is out of the hospital. And so quickly and a lot of the safety things that were implemented following the crash and sad death of Dale Earnhardt.
Wertz: Yeah, saved his life.
Glenn: Yeah that's what everybody's saying. But we have another driver that people are looking at now, Denny Hamlin.
Wertz: Denny Hamlin was the first driver since Sterling Marlin, (in) '94, '95 to win back-to-back Daytonas (500). And that's kind of the Super Bowl of NASCAR. He's won three in five years. He's on a New England Patriots type of thing. Ryan Newman's crash took the headlines. But, you know, a lot of people are asking is Hamlin kind of (the) next big thing? There's been six Hall of Fame drivers that have done what he's done, win three or four Daytonas, and you're talking about guys like Richard Petty and Jeff Gordon. I think Hamlin is definitely, you know, kind of NASCAR's next big thing.
Glenn: Okay, well, let's shift to the Panthers. We were talking earlier and you said that Panthers owner David Tepper sent a letter to season ticket holders. Tell me about that.
Wertz: I mean, he basically said he's focused on building a championship contender, and he also said it takes time to build those things. "You know, I need you to take a deep breath and be a little patient with this. We have a new coach. We got a new offensive coordinator. We basically have a new everything and we're getting rid of a lot of familiar faces." He's asking the PSL owners to take a deep breath and go through this process with him.
Glenn: And tell us about PSL owners.
Wertz: PSL is one of the ways they built the stadium. It's called a permanent seat license. So you basically pay for your seat. You pay for the right to buy a ticket for that seat.
Glenn: And they aren't cheap?
Wertz: They can be expensive, yes. It depends on how low or how you want to sit.
Glenn: And Langston before we go, we'd be remiss not to mention that today is the day that Kobe Bryant and his daughter Gianna will be remembered in a huge celebration at the Staples Center. Thanks for filling us in, Langston.
Want to read all of WFAE's best news each day? Sign up for our daily newsletter, The Frequency, to have our top stories delivered straight to your inbox.