2019 Election: Cornelius Board Of Commissioners
There are eight candidates running for the Cornelius Board of Commissioners. There's also a mayoral election, but incumbent Mayor Woody Washam is unopposed.
DENIS BILODEAU (incumbent)
Why are you running?
It has been an honor and pleasure to represent our great Town during my first term as a Commissioner. I am energized by the work that is in front of us as we carry out our plan to improve roads, connect greenways and create a downtown arts district. I am running for re-election so that I can continue to work hard to keep Cornelius moving forward. I have learned a great deal about what it takes to run a municipality. When it comes to Town management, experience does matter.
What is the biggest quality-of-life issue facing residents of your town and how will you address it?
I regularly hear from our citizens about the following important issues:
Keep our Town safe
Improve our infrastructure (roads, greenways, bike paths and parks)
Keep our property taxes as low as responsibly possible
I have and will continue to support our Fire and Police Chiefs as they reduce turnover, provide competitive overall compensation and maintain appropriate equipment. Several road and greenway projects are in process or will begin in the next few years. Our citizens will see significant traffic improvement once these projects are completed. Our property taxes are the lowest in the LKN region. I will continue to closely evaluate our expenses for appropriateness as I value every hard earned dollar our citizens spend on maintaining a high quality of life.
How should your town deal with rising housing costs?
Rising housing costs are not unique to Cornelius. Out Town should work with the state, County and our neighboring Towns to address the issue as noted in our recent housing study. Our resources are limited, however we are already engaged with citizens to develop and implement answers. The Mayor has committed to make this a priority issue.
JIM DUKE
Why are you running?
I have been in public service my entire life. As a career Army Officer, a veteran civil servant in Washington, DC and as a two term Commissioner for the Town of Cornelius I have served others. I want to return to work on the Town Board and bring my experience, education, and common sense fiscal management to Cornelius
What is the biggest quality-of-life issue facing residents of your town and how will you address it?
For our residents it is transportation and recreation. Being able to get to work and or school safely and reasonably makes living here special. Walking or biking on our green ways and transiting our roads make living here exceptional. We need to keep pressing for better roads and complete our green way system!
How should your town deal with rising housing costs?
Our schools are the finest in the state and that attracts families seeking quality housing. The high demand for Cornelius homes drives prices that can't be controlled by government. Maintaining high standards for construction and holding density to respectable levels also raises building cost. A serious plan for affordable housing needs to be developed for the region. This is where good governance will pay off for our citizens.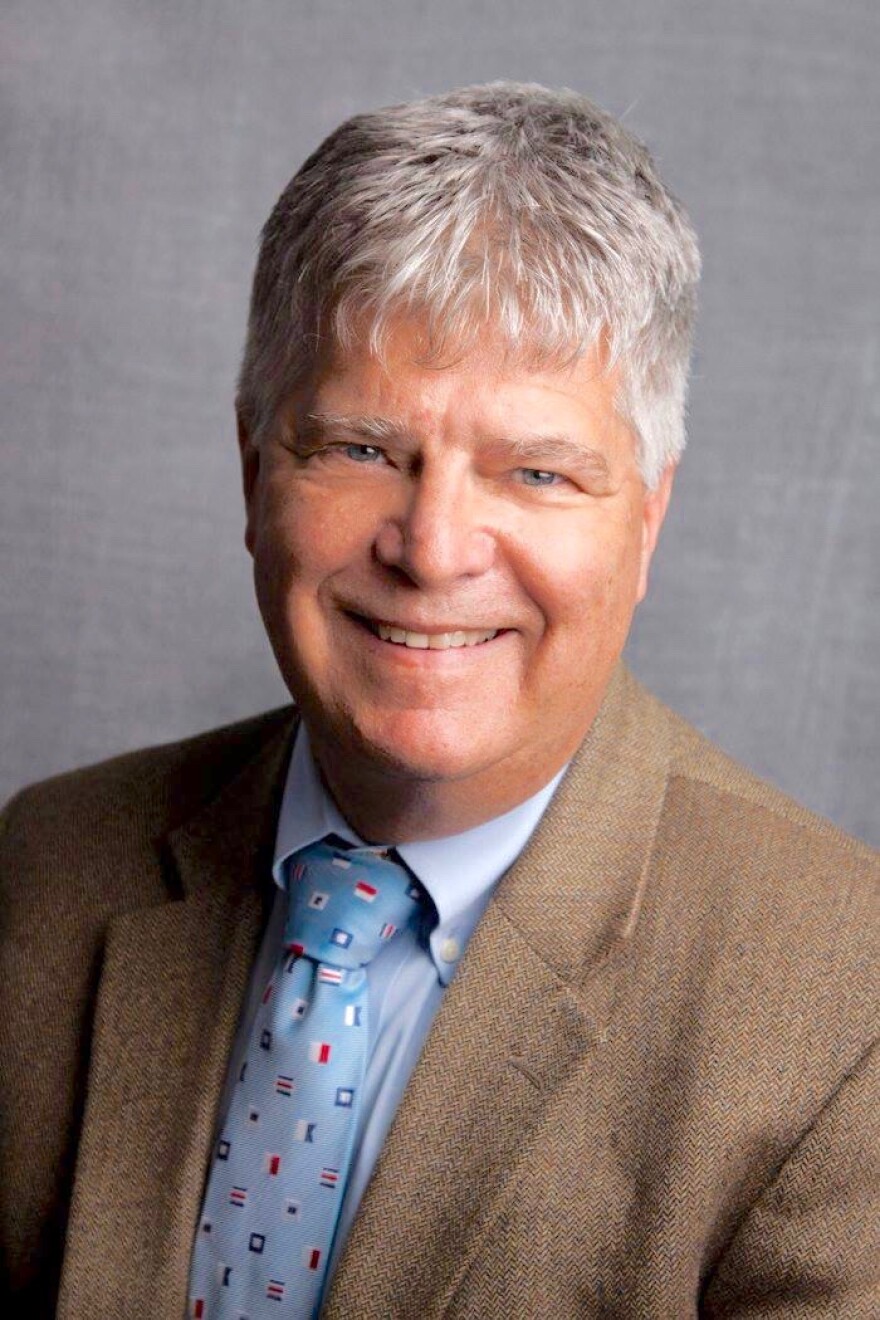 MICHAEL 'DR. MIKE' MILTICH (incumbent)
Why are you running?
Caring for others has defined my life and is precisely why I became a doctor. I have taken care of patients and their families, some with four generations that have trusted in me, for over 35 years. That's trust that's been earned.
I'm running for re-election to continue giving back to my community. I've helped Cornelius citizens to "Be Well"; I am now working on helping them "Live Well". Since my retirement last summer, advocating for Cornelius is my main priority.
As a physician, I'm trained to listen, to collect and analyze data, to implement a plan, and then to monitor the effectiveness of that plan. I have used these same skills as your Commissioner.
Since being elected, I have hosted evening events called "Cornelius Conversation." All are invited. I have held them across the whole Town on a variety of topics. I have found these sessions to be invaluable in helping me decide my vote. This is especially true for the controversial votes that have occurred. I bring the citizen's vision to the Dias.
What is the biggest quality-of-life issue facing residents of your town and how will you address it?
Traffic. My goal is to continue to work with the Charlotte Regional Transportation Planning Organization (CRTPO) to benefit Cornelius. With major projects coming to our Town, we will need to minimize the construction disruption. We also need to plan now for future needs. I will continue to fight for Cornelius, for our North Mecklenburg neighbors, and for our share of funding from the State and subsequently from CRTPO.
With traffic improvements coming, the next concern is education. We all want a quality education provided to our offspring. Currently I'm representing Cornelius on CMS's Municipal Education Advisory Committee. As CMS passed their notorious "Municipal Concerns Act" which excludes any new schools/facilities in our Town for the next 15 years, I will fight for Corenlius to get what we deserve. The issues are complex and aren't always related to the main goal of educating our youth. I will continue stand up for a quality education for each of our children in whatever way is best.
How should your town deal with rising housing costs?
The increased cost of housing has exceeded many family's increases in income. Teachers, police, firemen, service employees and others in Town have trouble living locally. Constituents have shared that their children cannot afford to live in Cornelius. While not just a local issue, we need to explore and develop new and affordable options for living here. Forums like the Smithville Community discussions are a good start, but workforce housing needs to be addressed in our future development plans. Community takes care of community.
I will continue to work for the best interests of every Cornelius resident equally.
THURMAN ROSS JR. (incumbent)
Why are you running?
No response
What is the biggest quality-of-life issue facing residents of your town and how will you address it?
Our infrastructure needs. Continue to work with DOT for creative ways to fund our transportation needs.
How should your town deal with rising housing costs?
By trying to work with developers to produce a quality product at a affordable price where the land cost will be affordable as well.
TRICIA SISSON
Why are you running?
I am running for Cornelius town board because I have a passion to serve my community. I have served the Lake Norman region in various roles over a dozen years focusing on education, small business, women owned businesses, and economic development. As a wife, mother, and business owner I feel the town board should more closely represent the demographics of the town. If elected I will commit to maintaining the lowest tax rate of any municipality in Mecklenburg County while ensuring we continue to improve our infrastructure and maintain the strong safety record we enjoy thanks to the hard work of our outstanding police and firefighters. I believe Cornelius is the best place to live and work in Mecklenburg County, and the skillset I would bring to the town board would put my common sense business principles to work for our town.
What is the biggest quality-of-life issue facing residents of your town and how will you address it?
Taxes - Our residents have been impacted by the recent revaluation and subsequent tax increase from both Mecklenburg County and Cornelius. Our local businesses were disproportionately impacted as their revaluation + tax increase means many of their tax bills will be close to double what they were. This will not only impact our current local businesses, but will impede our ability to attract new businesses. If elected, I commit to being a responsible steward of our residents' hard earned dollars and relentlessly focus on fiscal restraint to maintain the lowest possible tax rate. Additionally I will focus on attracting new commercial development to create a healthier balance between commercial and residential development in Cornelius and increase our property tax revenue without raising the tax rate.
How should your town deal with rising housing costs?
Cornelius needs to take a regional approach in our efforts to address affordable housing. Our town has the least amount of available acreage for development in North Mecklenburg, and we simply cannot solve the affordable housing shortage by ourselves. We need to work with Davidson, Huntersville and North Charlotte in a comprehensive manner to look at solving for more affordable housing in our area. It is imperative we address this issue. Our business owners are finding it increasingly difficult to hire workers because they cannot afford to live locally.
AVA CALLENDER
Awaiting response.
DAVE GILROY (incumbent)
Awaiting response.
DIANE GILROY
Awaiting response.