NASCAR's Post-Dale, Jr. Era / Net Neutrality Debate Revived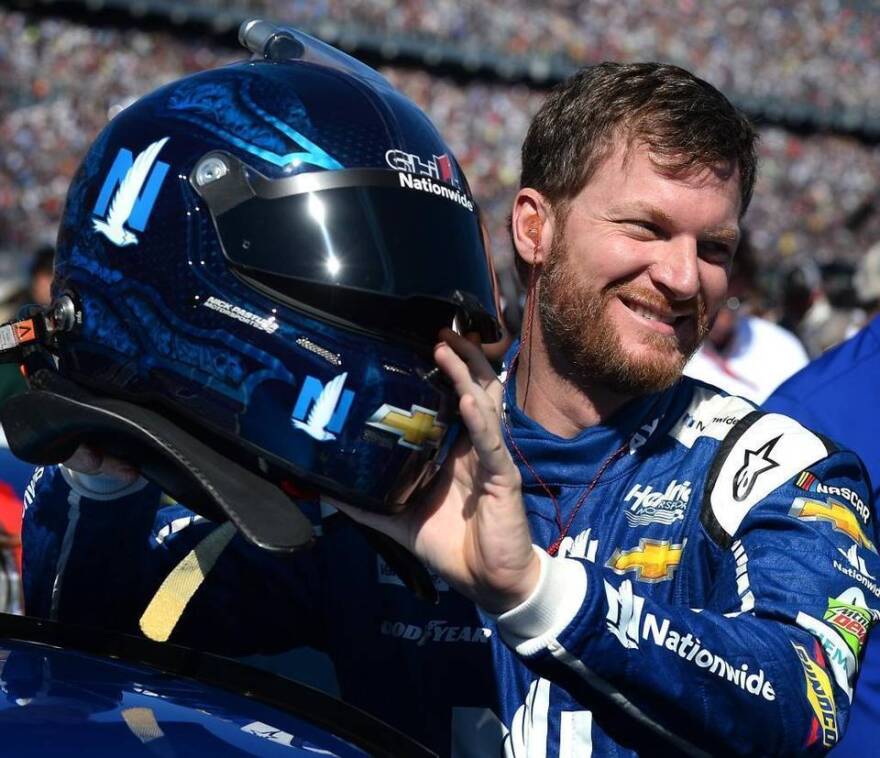 Thursday, May 4, 2017
The end of an era and the beginning of one. First, how NASCAR plans on revitalizing their sport. Then, the FCC's plans to roll back net neutrality. What would this new Internet reality mean to you?
PART ONE
The looming retirement of NASCAR's most-popular driver, Dale Earnhardt, Jr., is yet another crack in the pavement for the once-juggernaut of a sport. Crowds are getting thinner and TV audiences are shrinking – down by nearly half over the past decade.
Concord-based Speedway Motorsports, which owns Charlotte Motor Speedway and eight other tracks, says losing popular drivers such as Earnhardt (and, previously, Jeff Gordon and Tony Stewart) could accelerate the sport's decline.
But NASCAR brass say they're working to steer out of the skid, and Earnhardt himself sees it as the start of another era for the sport – a sport in which the Charlotte area has a major interest, from jobs at team shops to the millions in tourism dollars that racing events pump into the region.
Mike Collins talks with two veteran NASCAR reporters about the post-Earnhardt era, and whether the sport can recover.
GUESTS
Woody Cain, radio news director, Motor Racing Network; host, "NASCAR Today" (@WYCain)
Nate Ryan, NASCAR reporter, NBC Sports (@nateryan)
PART TWO
The Affordable Care Act isn't the only signature policy of the Obama era that's facing an uncertain future.
President Trump's new Federal Communications Commission chairman, Ajit Pai, is planning to roll back net neutrality regulations meant to guarantee open, equal access to the Internet.
Consumer groups say the rules are needed to keep service providers from blocking content and slowing web traffic, but Pai argues the policies hinder growth.
The debate could be headed to the U.S. Supreme Court after an appeals court ruling this week upholding the net neutrality regulations.
Washington Post technology reporter Brian Fung and Queens University of Charlotte's John McArthur talk with Mike Collins about the possible policy changes that could shape the future of the Web.
GUESTS
Brian Fung, technology reporter, The Washington Post (@b_fung)
Dr. John McArthur, associate professor, Queens University of Charlotte's Knight School of Communication (@JAMcArthur)