Need a one-stop shop to catch up on the top sports stories big and small? Time Out For Sports airs Mondays on WFAE's "All Things Considered" and has what you need to know about everything from Charlotte-area high school football highlights to the latest updates on the Carolina Panthers.
Time Out For Sports: Carolina Hurricanes Battle Boston Bruins, Panthers In Training Camp, More
It's clutch time for the Carolina Hurricanes as they battle it out against the Boston Bruins and Toronto. Training camp is underway for the Carolina Panthers and the Hornets get a bit of good news. With "All Things Considered" host Gwendolyn Glenn to talk sports is Langston Wertz Jr, a veteran sportswriter for The Charlotte Observer.
Glenn: Hi, Langston.
Wertz Jr: Hi Gwen, how are you?
Glenn: Good. Good. Well, let's start with the Hurricanes and hear a bit of that last game against the Bruins.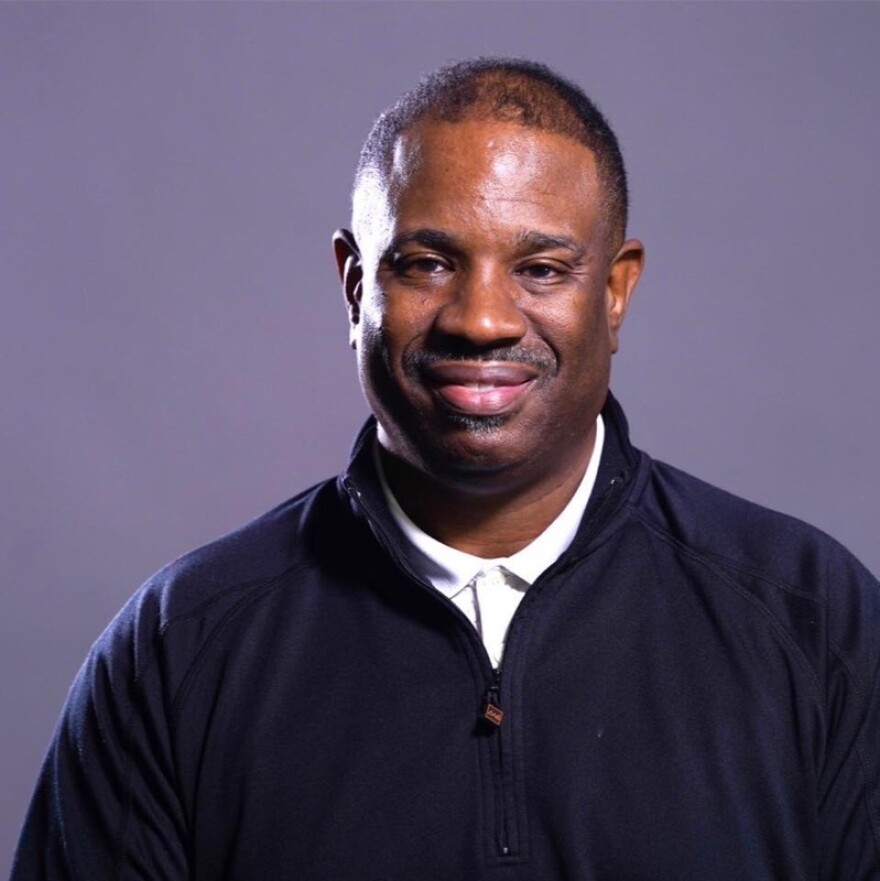 Wertz Jr: It was a tough game for the Hurricanes in game four, they last 4 to3. The gave up four goals in the third period, they lost of two-game lead. That was just a demoralizing thing. It's going to be tough for them to come back. And Boston could get back forward David Pasternak, who's been out since game one. He had 48 goals this year. If the 'Canes win today, game six is Thursday, but their backs are really against the wall.
Glenn: So they are, what, 3 and 1?
Wertz Jr: Yeah, they're down 3 - 1 to Boston. Best of seven. They must win every game to the rest of the series to move on.
Glenn: They play again this afternoon so that could be the last game for the Hurricanes.
Wertz Jr: It very well could be, you know, but they have shown they can hang with this Boston team. They were up in game four, like we talked about. They just had to figure out a way to finish.
Glenn: OK, so let's go to NBA basketball. The playoffs started this week. Lots of games on tap. Former NC State star T.J. Warren was really hot in the bubble before the playoffs. Langston, tell us how he and his Indiana Pacers did against the Miami Heat in the playoffs.
Wertz Jr: Well, Warren stayed hot. He had 22 points and eight rebounds, but Jimmy Butler was a little hotter. The Heat won 113 to 101. The game was closer than the score. But T.J. Warren certainly looked like a legitimate NBA rotation guy. And as we talked about last week, he's going to get himself a nice contract down the road.
Glenn: Okay. And those gains are continuing. But without the Charlotte Hornets. But they did get some good news. They were cleared by the NBA and the union for team practice. What will the rules be there?
Wertz Jr: Since the NBA season stopped on March 11, the teams that are not in Orlando right now have only been allowed to have individual player workouts. And there's a new plan now that's going to call for daily testing September 14 through the 20, while individual workouts continue. But assuming everybody clears, starting September 21 to October 6, teams like the Charlotte Hornets can go through group activities at team facilities, including skill and conditioning and scrimmages. Each team will have to create basically a bubble in their own home cities that include living arrangements for the players and staff, so they can separate them away from the general population. And to participate, the players must remain on campus. They have to stay in the bubble. This is all voluntary. And in addition to the players on the contract, the Hornets can bring in five players from its G League affiliate to Greensboro. So big deal.
Glenn: Also, a big deal in terms of them not just sitting around and not having any kind of chances to play like they are in the bubble.
Wertz Jr: The teams that are at Orlando definitely have an advantage. They're going through real live game activities. They're playing, they're practicing and the teams that aren't are losing ground. And if they didn't have this, they could go all the way up until December, I guess, when the next season starts and not really have time to get together and practice and work out.
Glenn: There was also news this week about a Hornets announcer getting suspended for a racial slur. What happened?
Wertz Jr: Yeah, John Focke was trying to send out a tweet about the Utah Jazz Denver Nuggets game. He tried to tweet the word Nuggets and he typed the N-word, plural. Now, if you look at your phone, you can see where the letters being kind of close together they spell the word. But he deleted the tweet. He apologized. He's been suspended. Now, there's been two different viewpoints on this as it come out on social media. Yes, this guy made a legitimate mistake. Wait a minute, this guy, his auto-correct caught him. Why would auto-correct catch him unless you'd used the word in the past? So I think right now that the Hornets are going to do an investigation and try to figure out what happened.
Glenn: Well, let's switch to the Panthers. They are in training camp. They're off today, but back on Thursday. What's the deal with wide receiver Curtis Samuel? I hear he's being called critical to the team's success.
Wertz Jr: Yeah, I think he's going to be one of the guys they're really going to depend on. You know, he's had some injury issues. But he's always had all this potential. You know, it's almost like is this year the Curtis Samuel is going to bust out? He's been impressive in camp so far and he needs a big year, frankly, to get a new contract and for Carolina to be successful. So it's a big year for Curtis Samuel.
Glenn: And the Panthers also added defensive end, Jalen Jelks, from Dallas to the roster. What does he bring to the team?
Wertz Jr: He was on the injured reserve list last year. He was competing for rotation spot with the Cowboys this summer. But they waived him on Sunday. He was a first-team all-conference player in the PAC-12 in Oregon. He had 57 tackles, seven and a half tackles for a loss and 3.5 sacks. So he's a guy who can, you know, theoretically get to the quarterback. We have to see if he makes the team. But, you know, maybe he has a chance.
Glenn: And I hear Panthers coach, Matt Rhule, is putting his print on the team and the practices as well.
Wertz Jr: He's been involved himself in drills. You know, he really seems to be placing the emphasis on making this fun. It's been really fast-paced, the players are enjoying the shorter practices, the more condensed practices. You know, I'm sure it's a nice change of pace to some of the veterans coming back. And I'm sure some are rookies enjoy it as well.
Glenn: So any updates on high school sports?
Wertz Jr: Basketball will start in December. Football will start in February. In terms of CMS, they are going to announce by Friday what their plans are for a return to athletics. They've been very close to the vest, very secretive. This is like Fort Knox. I don't know why all the secrecy I think that putting out a plan will be a much better deal. And hopefully, they're going to put one out, an entire plan that says, you know, if this happens we'll allow you to play, if this happens, we don't. I just think people need clarity. The private schools are gonna start playing, Gwenn, the day after Labor Day. And I think the attention on this is gonna become even bigger when all these public school athletes see their private school counterparts out playing and they're not. Particularly if they don't have a plan.