Here are some of the other stories catching our attention.
Coal Ash Compromise Breaks Down, Senate Postpones Vote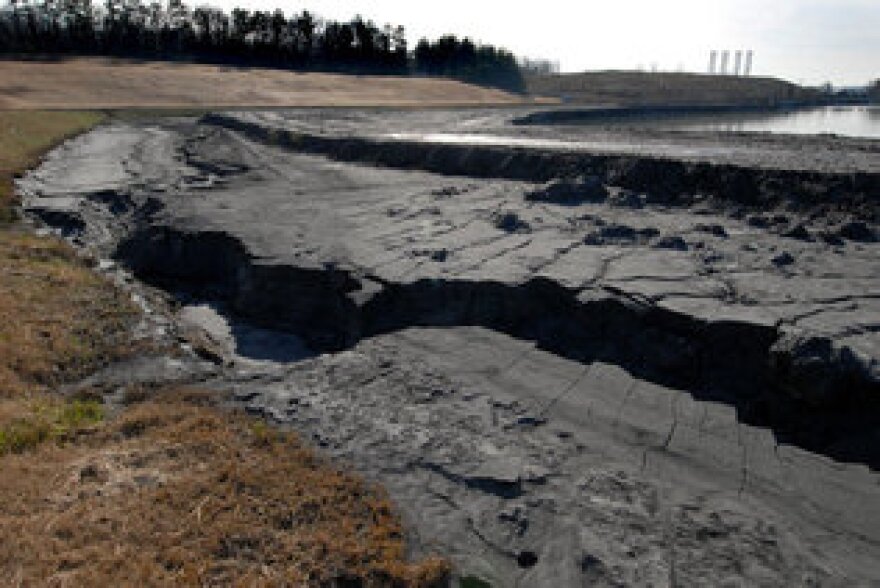 As part of a flurry of late night activity, the North Carolina Senate planned a vote on one of its top priorities, coal ash, and what to do about one hundred million tons of the waste, which is currently stored in ponds next to waterways around the state. But, the measure never made it to a vote.
The state House and Senate have had nearly a month to reach a compromise between two versions of the same bill.
The sides generally agree on the outline—they create a commission to oversee the closing of Duke Energy's 33 storage ponds and require each pond to be rated as high, medium, or low risk, with timelines and methods for closure dependent on that risk level.
But Representative Chuck McGrady of Henderson County, who has headed the House effort, says negotiations broke down mid-day Thursday.
"We reached an impasse over about two issues," says McGrady. "The Senate's position was 'you take our position,' and the House's position was 'no.'"
McGrady says the House wanted to prohibit the low risk classification from any coal ash ponds that are at the same depth as groundwater. The ash can leach arsenic and lead—among other heavy metals. And, the low risk classification allows ash to stay where it is, covered by a tarp.
The other sticking point is over when Duke can seek to charge its customers for the clean-up. The House put a two year moratorium on that, while the Senate moratorium expires in January.
Unable to agree, Senators made a last ditch effort to pass a bill before a weeks-long adjournment. Senators brought the House version back to the floor, the same version they unanimously rejected a month ago.
But when the time for the vote arrived, Senator Tom Apodaca, the bill's shepherd, postponed the vote—and presumably more negotiation—until the legislature meets again in November.