An in-depth look at our region's emerging economic, social, political and cultural identity.
Charlotte School Of Law's License In Jeopardy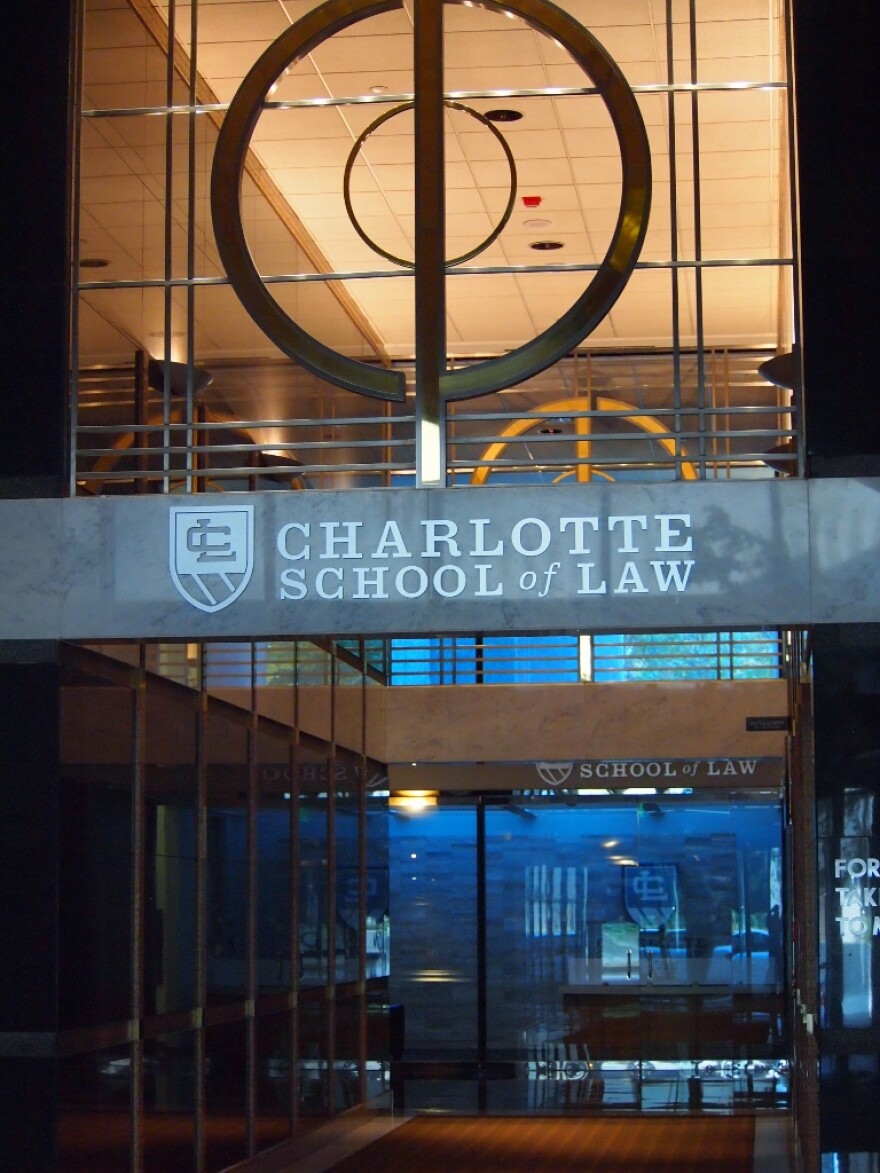 Charlotte School of Law's future looks bleaker as officials struggle to meet an August 10 deadline to show it's financially strong and academically sound. The deadline was issued Wednesday by a UNC Board of Governor's committee. If it's not met, the school's license could be revoked.
The committee voted unanimously to issue the deadline and in the meantime, the school can't enroll any new students.
"They need to show they are on a stable enough platform to be able to operate and function appropriately for the length of what the degree program, and has a plan of financial operation for the next three years," said UNC System general counsel Tom Shanahan.
For months now, school officials have talked about restructuring the school but no final plans have been produced. Shanahan says the board is also concerned that the school will owe about $140 million to shareholders and creditors next year and that guaranty bonds to protect student finances are not put in place as required.
"Students pay tuition in advance whether it originates as loans or not and the purpose of the bonds is to permit students to recover that money if something happens at the school that causes it not to be able to continue," Shanahan said.
Charlotte School of Law officials did not return calls or reply to emails for this story.
Four years ago, Charlotte School of Law was the state's largest law school with about 1,500 students. It dipped to 800 last year and has just 100 students enrolled today. The decline escalated after the American Bar Association placed the schools accreditation on probation last year, over concerns that unqualified students were being admitted, the curriculum was lacking and too many graduates were failing the bar exam. Having similar concerns, the Department of Education banned the school from the federal student loan program and the school is under investigation by the state's Attorney General's office.
"Our reviewers noted that the school plans to address ABA concerns make sense and sounds like it holds promise but it's all about the details of implementation and that's where the reviewers who looked at this raised some questions," Shanahan said.
Shanahan added that unless student federal financial aid is restored, any plans the school finalizes will not work. If the school's license is revoked, it would be a first for the Board of Governors.