Heavy Rains Cause Fatal Crash, Evacuation And School Closings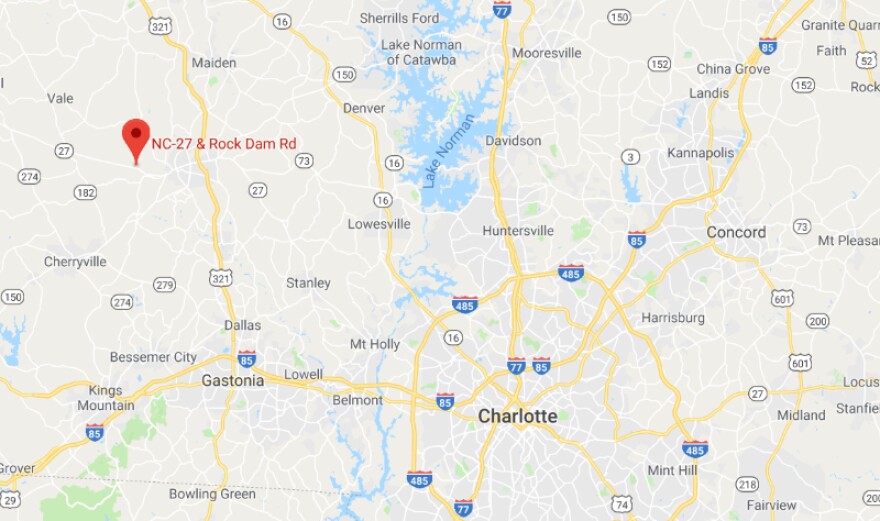 Heavy rains plagued several North Carolina counties resulting in a fatal crash in Lincoln County, school cancellations in Catawba County and evacuations in Hickory.
The North Carolina Highway Patrol says three people died Saturday evening after the car they were in ran off NC 27 and into a rain-swollen Rockdam Creek in Lincoln County. In a news release, the patrol said a preliminary investigation indicates the car hydroplaned, went off the road, hit a tree and overturned in the creek.
The vehicle was being driven by Loyde J. Neal, 52, of Lincolnton. The right front passenger and vehicle owner was Sebastian Lee Fredell, 22, of Lincolnton. The rear seat passenger was Andrew Jacob Abernathy, 46, of Shelby.
The investigation indicates the vehicle was traveling west on NC 27 when it hydroplaned and eventually ended up in Rockdam Creek. All three occupants were trapped in the vehicle, which was on its side and submerged in approximately six feet of water.
The creek waters were higher than normal due to heavy rainfall over the past two days. "Extremely heavy" rain at the time of the wreck hampered rescue efforts, according to the release.
The National Weather Service issued a Flash Flood Watch for the Charlotte region effective until 8 p.m. Sunday. Flood warnings were issued Sunday for several counties in the North Carolina foothills.
Both Catawba County and Hickory have declared states of emergency because of high water and the ongoing rain. Catawba County said the excessive rainfall has resulted in numerous water rescues, severe flooding, infrastructure damage, hazardous travel conditions and the potential for widespread power outages for residents in the county.
Catawba County schools issues an announcement stating school would be canceled for students on Monday, June 10, because of "tremendous amount of flooding throughout our county.... Unfortunately, some of our schools have standing water inside and many roads are closed."
[RELATED LINK: Catawba County Road Closures]
Monday will be an optional teacher workday, according to the Catawba statement.
Residents of the Ridgecrest Apartments on 12th Avenue SE in Hickory were evacuated to a temporary shelter at Catawba Valley Community College.
The shelter at CVCC Tarlton Complex, located at 2550 US Hwy 70 SE, is open for residents and their pets who have been relocated due to the storm. The shelter is providing cots, blankets, restrooms, showers, food and a mobile pet shelter.