Here are some of the other stories catching our attention.
Cooper Fires Back At GOP Plan To Weaken Him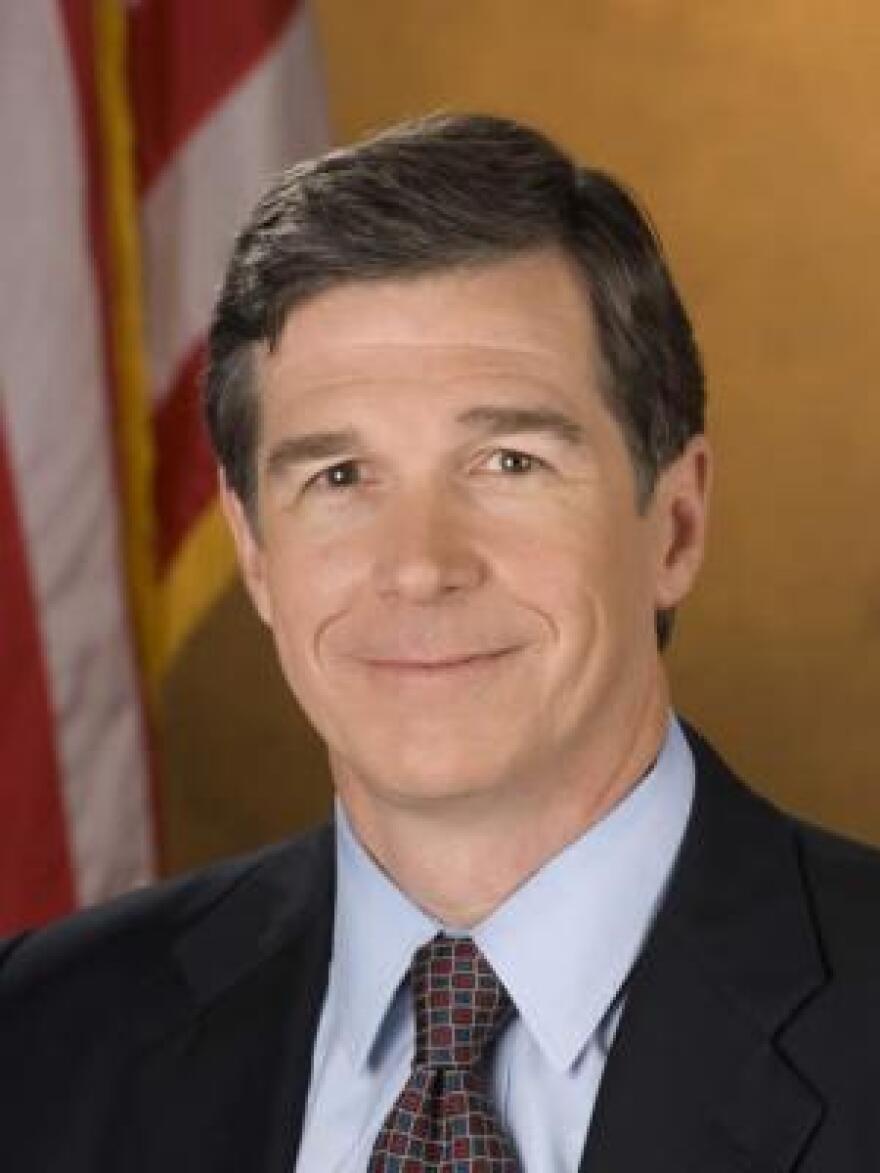 The General Assembly is still in Raleigh for an additional special session. Several bills offered by Republicans are aimed at limiting the powers of incoming Democratic Governor Roy Cooper. Republicans say what they're doing is constitutional. Democrats call it a power grab. Cooper held a press conference this morning to say the proposals are unprecedented and will hurt North Carolinians. WFAE's Mark Rumsey talked to reporter David Boraks about the latest developments.
MARK RUMSEY: David, what did Governor-elect Cooper say this morning?
DAVID BORAKS: Cooper came out strongly against bills that could shift many gubernatorial powers to the legislature or to appointees overseen by lawmakers.
He promised to fight, saying he'd use every tool in the governor's office, including the courts. And don't forget, Cooper is still the attorney general.
COOPER: If I believe that laws passed by the legislature hurt working families, and are unconstitutional, they will see me in court. And they don't have a very good track there.
RUMSEY: Are there any questions about the legality of what Republicans are doing?
BORAKS: Well, again, the Republicans say what they're doing is legal – and that Democrats have done similar things when they were in power.
But Democrats are raising questions about the legality of the surprise special session itself.
And some of the proposed bills ... would transfer power from the governor's office to the legislature. And that raises questions about the separation of powers.
RUMSEY: What exactly doesn't Cooper like about the proposals?
BORAKS: He compared this extra special session to the one that ended up in the approval of House Bill 2. He said it's all being done in the dark of night - without public debate. He said if Republicans really want to make sweeping changes to state government, they should wait until the legislature convenes for its regular session next month.
Cooper said he wants to work with legislators on better education, better paying jobs and restoring North Carolina's reputation:
COOPER: We don't look good, to our people here in North Carolina, or to the rest of the country, when laws are passed hastily, with little discussion, in the middle of the night. Witness the disaster of House Bill 2. Which was passed in the same way. This has got to stop.
RUMSEY: So where does this go from here?
BORAKS: A couple of dozen bills were introduced in the House and Senate. Most probably won't get a hearing, with the holidays approaching. The ones pushed by Republican leaders will, and of course they hope to pass them in time for Governor McCrory to sign them before he leaves office January 1.
That's when Cooper will be sworn in …. The official inauguration in January 7.
Even if McCrory isn't there to to sign them, Republicans have enough votes in the General Assembly to override any veto by Cooper
I think this week's fight is a sign of what to expect in the statehouse over the next four years.