Here are some of the other stories catching our attention.
With Controversial Cuts And A Nickleback Reference, NC Budget Lands On Governor's Desk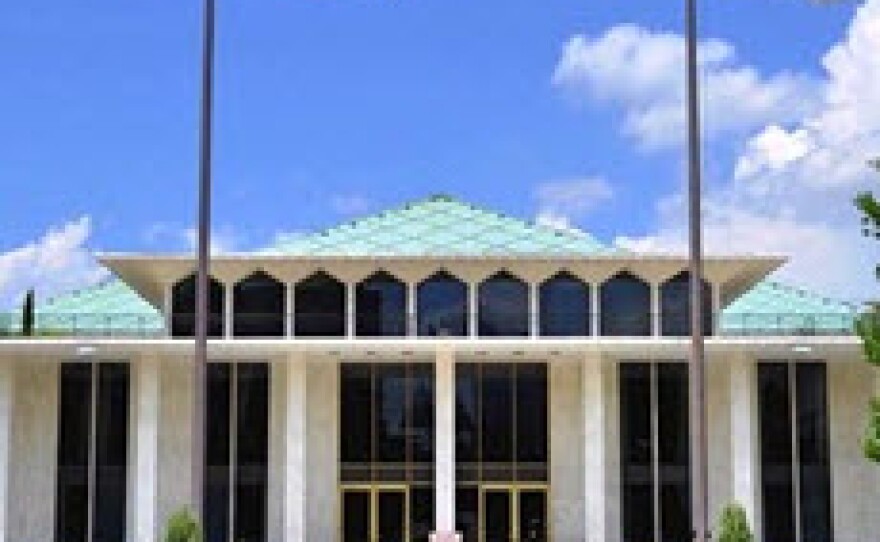 The General Assembly's new state budget just landed on Governor Cooper's desk, with a resounding thud.
The plan received final approval Thursday.
Now, the governor has 10 days to sign the budget, veto it, or do nothing and have it take affect when that time runs out.
And there are some oddities in this $23 billion spending plan, which brought up references to bad rock bands, Chicken Little and pig calls during debate.
MARSHALL TERRY: So how has this budget being portrayed by the Democratic governor and Republican leaders in the General Assembly?
TOM BULLOCK: First, let me say this budget was a compromise worked out between Republicans leaders of the state House and Senate. That is normal since each chamber passes their own version of a budget each year.
What is not normal, however, are the number of provisions in the final budget which came out of the blue.
With that, here's what Democratic Governor Roy Cooper and Senate Pro-Tem Phil Berger each had to say this week.
COOPER: "Unfortunately, this budget is worse than either the Senate or the House budget. And I think it may be the most fiscally irresponsible budget I've ever seen." BERGER: "I think the governor should spare us the melodrama and save the theatrics for his campaign commercials."
TERRY: Well, it's not like we expected these two to agree on the plan. Still, some pretty harsh words there from both sides.
BULLOCK: Indeed. And not just from those two. Democrats and Republicans clashed on this budget while it worked its way through the General Assembly this week. Sometimes on predictable fronts.
Take teacher pay. The Republican brokered deal includes a roughly 9.6 percent bump in educator pay phased in over two years. Democrats were pushing for more.
And there's tax cuts. Governor Roy Cooper called for a tax credit to help families afford childcare. But wanted tax rates on individuals and businesses to stay where they are.
This Republican budget would make a series of tax cuts in 2019. The personal income tax rate would go from 5.49 percent down to 5.25 percent. The corporate tax rate would drop from 3 percent to 2.5 percent and the standard deduction would rise from $17,500 to $20,000 for couples filing jointly. Plus, there are other tax cuts as well.
Democrats say this will dramatically cut state revenue. And stop the state from being able to invest in things like roads, education and jobs creation.
This earned the scorn of Republican Representative Michael Speciale and a reference to Chicken Little. "I'd like to request the speaker to assign a couple of my colleagues to hold the ceiling up because apparently the sky is falling."
Democrats kept pushing the state could do better than this Republican budget by investing more, right now, when the state has a budget surplus. Which lead to Republican Representative David Lewis to say some people will believe almost anything. "Some people even believe that Nickleback is a good band."
TERRY: All jokes aside though, there are some really controversial cuts in this budget.
BULLOCK: Oh absolutely. Cuts being seen as partisan revenge. First, there's a 17 percent cut in the Governor Cooper's administrative budget. But that pales in comparison to cuts aimed at another elected Democrat, Attorney General Josh Stein.
The budget calls for $10 million to be slashed from the $23 million used to cover the salaries for lawyers and administrative staff.
Stein says this would mean laying off 123 people, the vast majority would be lawyers.
"Those are special prosecutors who help local district attorneys prosecute some of the most complex and serious crimes in the state. They are the lawyers who specialize in criminal appeals to keep murderers and rapists behind bars. If the state, if I am forced to lay off half of my criminal lawyers, because of this draconian cut, the state will be less safe."
BULLOCK: Both the North Carolina Association of Police Chiefs and the Conference of District Attorneys of North Carolina agree. They called for the funding to be restored but the Republican leaders of the General Assembly said no. Officially the attorney general is charged with representing the people of North Carolina. Republican Phil Berger sees it slightly differently.
"You know the attorney general's job is to represent his client. And his client is the state of North Carolina and in many respects the state of North Carolina as represented by the elected representatives of the state. There have been instances where the attorney general seems to believe that that's not his job. That his job is to do whatever he thinks is appropriate."
BULLOCK: In particular, Stein did not side with Republican leaders in defending the voting law at the U.S. Supreme Court. It's worth noting the court struck down that law as unconstitutional, and this provision was not in either the original House or Senate budget, but was added after that ruling was handed down.
TERRY: And these cuts came even though the budget has more than $70 million in earmarks which, also, weren't in the original budgets.
BULLOCK: That's right, there's pork-a-plenty in this plan.
Nearly $5.8 million in downtown revitalization grants for specific communities. Two of these are unincorporated areas, meaning they're not even towns and so don't have your classic downtowns to revitalize.
Then there's $5 million specifically for the Community College in Cleveland County, where House Speaker Tim Moore is from. And a clause which requires the state spend $13.2 million to build a new juvenile detention facility in Rockingham County, home to Senate Pro Tem Phil Berger.