Here are some of the other stories catching our attention.
Duke Energy's Solar Rebates For 2020 Go Quickly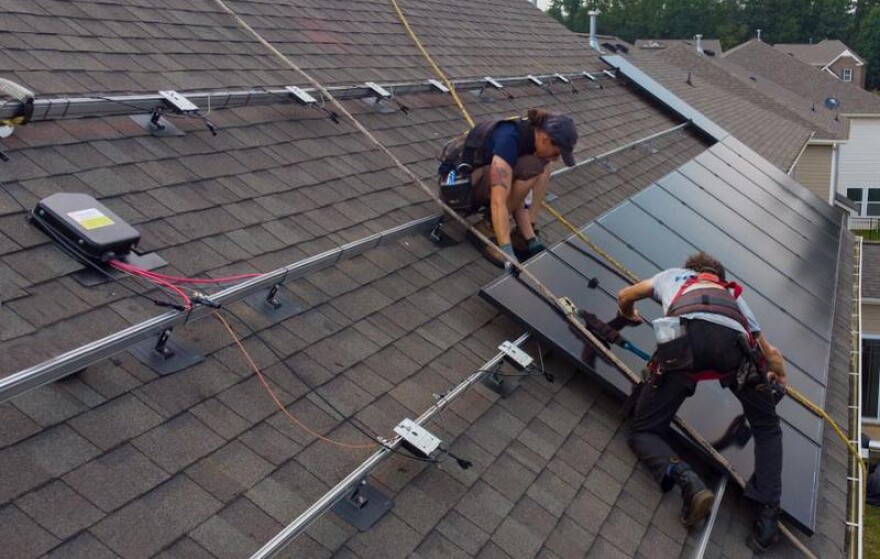 Duke Energy says 2020 rebates for new residential and commercial solar installations in North Carolina were taken up quickly after applications opened on Jan. 2. But there's still money left for nonprofits and local governments.
The company says it got about 3,000 applications for about 1,600 rebates, worth more than $11 million.
It's the third year in a five-year, $62 million rebate program required by a 2017 state law. In past years, about 60% of those who applied got the rebates.
Homeowners can get up to $6,000, which could pay for as much as one-third of the cost of a solar-power system, depending on size. Businesses can get up to $50,000 and local governments, churches and other nonprofits up to $75,000.
Federal tax credits for new solar installations are also available — for now. The federal credit had been 30% of a project's costs until Dec. 31. It's 26% for 2020, and will fall to 22% in 2021 before expiring the following year.
Duke notified state regulators Monday that the residential and business rebates were gone. But the company says there is still money available for nonprofits and governments, which have been slow to take advantage of the program.
"The numbers tell of a very popular program that's spurring the addition of rooftop solar in North Carolina," Duke spokesman Randy Wheeless said. "In a perfect world, we'd like everyone to get a rebate, but there's a finite amount."
Those who didn't make the cut will go on a waiting list and could eventually get rebates, he said.
Wheeless said the rebates have helped more than double rooftop solar installations in North Carolina, from about 5,900 two years ago to about 12,000 now.
"We'd like more nonprofits to take advantage of it as well — schools, cities and towns and other institutions," Wheeless said. "We hope that will happen in 2020."
Because demand for the rebates is so high, some installers and their customers have tried to beat the odds. WFAE reported in October that they line up installations and paperwork ahead of the new year, and then wait at their computers for the application window to open.