Here are some of the other stories catching our attention.
Solar Advocates Ask Regulators To Examine Duke Solar Rebate Snafu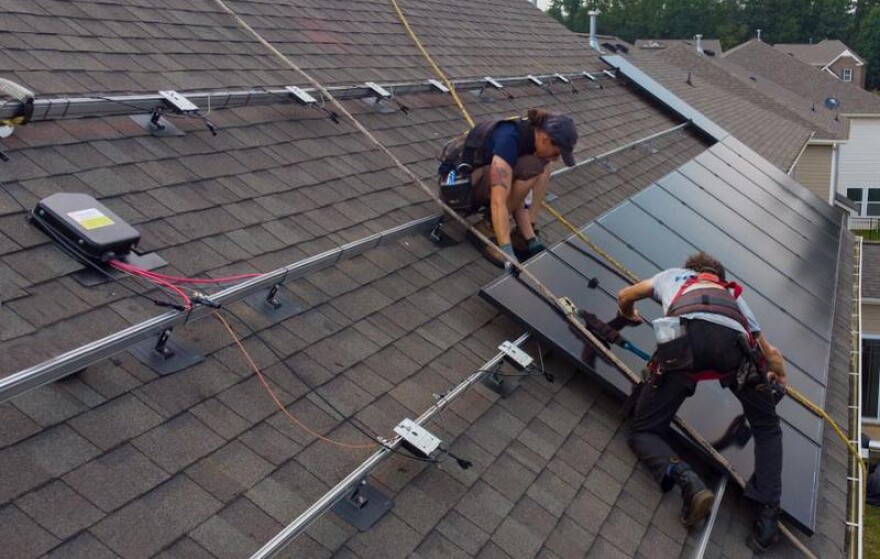 Solar advocates and dozens of consumers are asking state regulators to investigate after Duke Energy's online system for solar rebates crashed shortly after applications opened Jan. 2.
Duke Energy is in the third year of a five-year, $62-million solar rebate program required by state law. There aren't enough rebates for all the consumers and businesses who want them. So when applications open every January, rebate-seekers - or in some cases, teams of employees at their solar installers - are lined up at their computers and the rebates are gone within minutes.
This year, when applicants swarmed the site, things went haywire. And consumers emailed their complaints to the North Carolina Utilities Commission.
"The screen kept freezing and the application kept bringing me back to the beginning, losing all the information I entered," said one.
"I applied at 9 a.m. sharp. The form locked up after information was entered and the submit button did not work," read another.
"I am incredibly angered by this and see it as wholly unfair. Because of Duke's glitch, I stand to lose around $4,000," complained a third.
Those are just a few of at least 170 emails that consumers sent regulators. Some said they were told they would receive a confirmation email, but none ever came. Some eventually did get letters saying they had been denied, or were way down on a wait list.
Request For A Hearing
Consumers weren't the only ones to complain. The North Carolina Sustainable Energy Association has asked the utilities commission to hold a hearing on the complaints, says its lawyer, Peter Ledford.
"We'd like Duke to come in and explain how they're going to make the situation right for customers," Ledford said. "The second thing is we want to understand how this happened in the first place. We've never seen the system crash in the way that it did this year."
Duke Energy acknowledges the problem.
"We did have a computer glitch that probably affected 300 applications where it seemed like they submitted it, but on our end, we didn't get it," said spokesman Randy Wheeless.
System Overload
Duke told regulators in a Jan. 20 letter that the system crashed because so many forms were submitted simultaneously at 9 a.m. The company also blamed a recent switch to a new online server.
Wheeless said the company will reconsider applications if people submit documentation that they applied, such as web browser histories and screenshots.
"If they applied correctly for the rebate, and they can prove to us in any way, shape or form that that happened, we will add them to the rebate list without knocking someone else off at the bottom," Wheeless said.
Duke initially got more than 3,000 applications for a planned 1,600 rebates. Wheeless now says another 100 or so also could get rebates based on appeals.
Homeowners can get up to $6,000, which could pay for as much as one-third of the cost of a home solar system. Businesses can get up to $50,000 and governments, churches and other nonprofits up to $75,000.
The Utilities Commission has not decided yet whether to schedule a hearing.
Meanwhile, despite the heavy demand from consumers and businesses, Wheeless said Duke still has money available for rebates to nonprofits, municipalities and churches.