Brazilian Companies Bid For Chiquita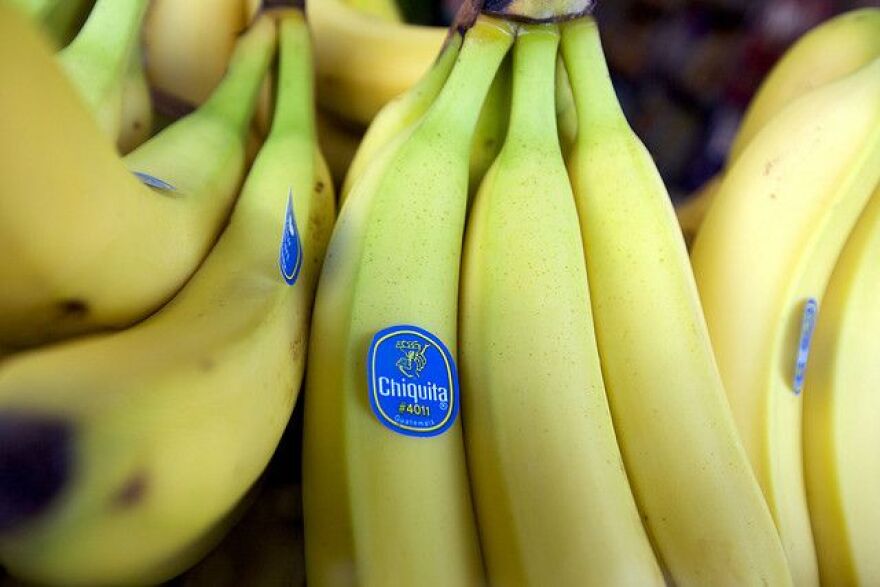 Since March, Banana giant Chiquita has been preparing to merge with Fyffes, an Irish fruit company, to become the world's largest banana seller. Today, Chiquita received an unsolicited, enticing offer from two Brazilian companies, which could potentially derail the deal.
Juice and agriculture company the Cutrale Group and Safra Group, owned by billionaire Joseph Safra, have offered $13 a share—more than $600 million—for Chiquita, almost 30 percent higher than the Charlotte company's stock closed Friday. The offer was for more money than the proposed all-stock deal with Fyffes. Ohio State corporate strategy professor Jay Anand says it could be especially attractive to shareholders.
"If you are a shareholder in Chiquita, you are going to get a guaranteed payout from the Brazilian offer," Anand says. "Whereas [with the Fyffes merger] how much money you make varies a lot based on the stock market price."
The Brazilian companies sent a letter with the offer to Chiquita's CEO and Chairman, and released it publicly at the same time. Anand says that could add pressure from shareholders to break off a merger in the works since March.
It also leaves Charlotte in limbo. Chiquita had announced it would keep most of its 300 employees in Charlotte, even as the headquarters moved to Ireland. Specifics of a new deal remain unclear.
On news of the offer, Chiquita's stock soared, going above the $13 a share price. Chiquita executives responded they will review the deal, while urging shareholders not to sell.