New I-277 Ramp To I-77 Opens After 4-Month Detour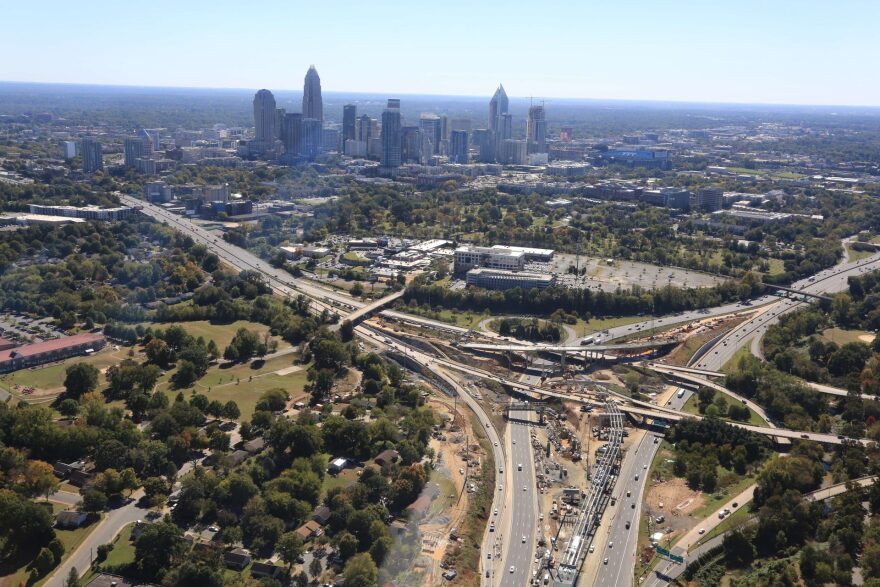 Updated Tuesday, Feb. 12, 2019
A newly constructed ramp from I-277 westbound to I-77 southbound near uptown opened Monday afternoon. The old ramp closed last September and since then drivers have had to detour by going north on the Brookshire Freeway.
The new ramp is part of the I-77 Express Lanes project, which is adding toll lanes to 26 miles of the congested highway between Charlotte and Mooresville. The $670 million project is being built by I-77 Mobility Partners, a subsidiary of Spanish construction giant Cintra.
The northern section of the toll-lane project, between Hambright Road in Huntersville and Exit 36 in Mooresville is expected to open by April 1. The rest of the lanes between Charlotte and Huntersville are scheduled to open this summer.
The cost of the optional toll lanes will vary by time of day and how far you drive, with a maximum initial rate of $6.55 one way, for the entire 26 miles. The road's private operator says prices will rise later.
The North Carolina Turnpike Authority is handling toll collection and has already begun selling NC QuickPass transponders, which will automatically collect tolls. Those who don't have a transponder can also use the lanes. Cameras will record their vehicle tags and they'll get a bill in the mail - for 35 percent more.
In addition, drivers with at least two other passengers can use the lanes free. You'll need a radio transponder to take advantage of the free ride.
RELATED LINKS
Toll rates and information about obtaining transponders is at myncquickpass.com