Need a one-stop shop to catch up on the top sports stories big and small? Time Out For Sports airs Mondays on WFAE's "All Things Considered" and has what you need to know about everything from Charlotte-area high school football highlights to the latest updates on the Carolina Panthers.
Time Out For Sports: ACC Tournament Preview, Drake Maye Decommits, Lady Gamecocks Win Big
It's March, and in the sports world, we all know what that means: March Madness, the month of college basketball tournaments leading up to the schools that will compete for the national championship. Joining WFAE's "All Things Considered" host Gwendolyn Glenn to talk sports is Langston Wertz Jr. a longtime sportswriter for the Charlotte Observer.
Gwendolyn Glenn: Welcome, Langston.
Langston Wertz: Gwen, how are you?
Glenn: I'm great. So before we jump into basketball, there was some big local football news regarding Myers Park quarterback Drake Maye. What's up there?
Wertz: Well, Drake last July committed to Alabama, which was a pretty big deal. Drake has decided to de-commit and go to Chapel Hill. I think a big thing was Alabama got the No. 1 football recruit in this current class. His name is Bryce Young out of California. So he'll have a year theoretically where he could be entrenched as a starter there. And then Drake will have to come and try to uproot him.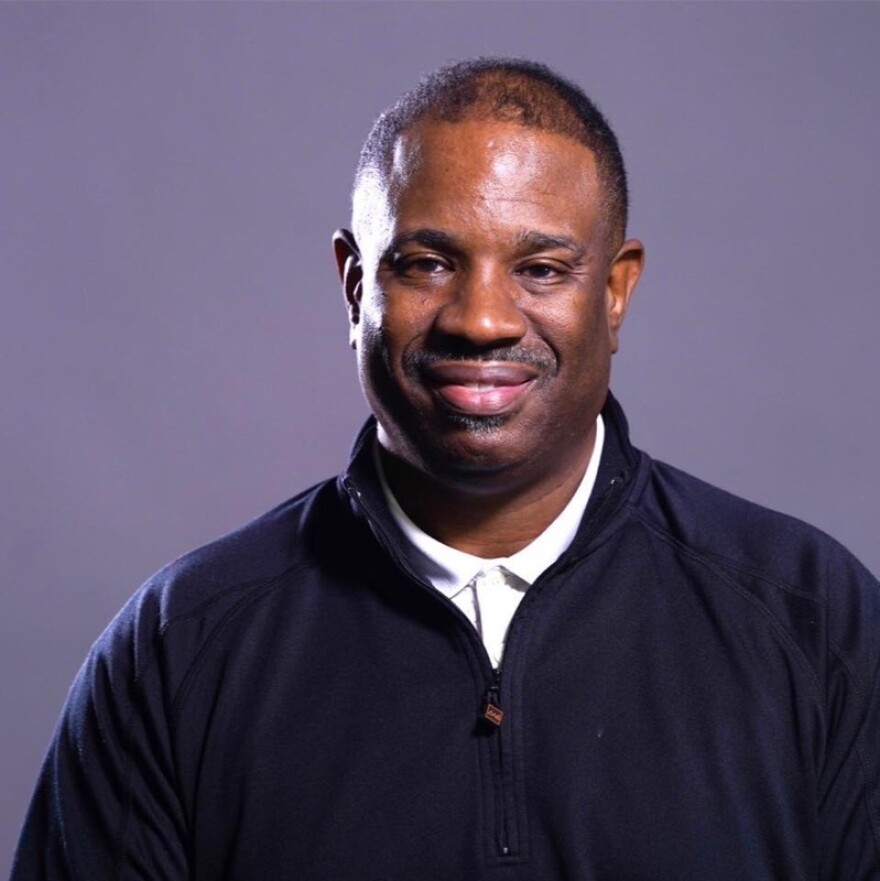 Glenn: And his family has a lot of history with UNC, right?
Wertz: Yeah his dad was a quarterback there, he led the ACC in passing in the '80s. His brother Luke won a national championship at Carolina. He hit one of the most famous shots in Tar Heel history against Kentucky to send them to a Final Four.
Glenn: Langston, also in high school football news, West Meck High School football coach Nick Mata has announced he's leaving to become offensive coordinator at Indian Land High School in Lancaster County in South Carolina. I know before you talked about CMS coaches leaving for more money because CMS doesn't pay as well as some other districts. Was that the case here?
Wertz: Absolutely. I mean, he's making more money as an assistant coach than he was making as a head coach. And CMS really needs to take a look at its salary structure. Indian Land, which is a small county in South Carolina, makes twice as much as what a head football coach in Charlotte makes. So I think it's really time for CMS to take a look, because we're losing too many really good coaches. This year has been an epidemic.
Glenn: And Langston, also in professional football, the Panthers are trading Pro Bowler Trai Turner, right guard, to the Chargers. Explain that one. Is that a good move?
Wertz: Well, that's a really good question. Trai Turner is 26 years old. He's a sixth-year player. He's a five-time Pro Bowler. And they traded him for a 31-year-old left tackle Russell Okung. Turner has two years left on his contract and he's due $13 million this year, $15 million next year. Okong is due $13 million this year. This is the last year of his contract. So the Panthers save money. And if you're trying to rebuild, you want to definitely have money saved. But you kind of wonder, you know -- you traded your best offensive lineman for an older left tackle.
Glenn: Right.
Wertz: When you have a right-handed quarterback, you need to have your left blind side protected. So I get the need is filled there. But to give up Trai Turner and not get a draft pick in return is kind of head-scratching.
Glenn: Let's move to basketball. We're about a week out from the start of the NCAA tournament. Sunday selection brackets, etc. But before that, there's the ACC tournament kicking off Tuesday in Greensboro.
Wertz: Yeah, this is a weird ACC tournament. This is the first time since 1954 when the tournament started that Duke, UNC, N.C. State and Wake Forest were not among the top three seeds. This is the first time North Carolina is the last seed, No. 14. Georgia Tech's not playing this year because they're on probation. Carolina would have to win five straight games in order to get to the finals. I don't really see that happening. But a Duke-Florida State semifinal and a Virginia-Louisville semifinal could make it a lot better if we get to that.
Glenn: And the women's SEC basketball tournament took place over the weekend. The University of South Carolina Lady Gamecocks were the No. 1 seed going into the tournament.
Wertz: Yeah. (Coach) Dawn Staley has them rolling again. They beat Mississippi State 76-62. They were 16-0 in regular season play in the conference. They were 3-0 in tournament play. They're going to be the No. 1 seed in Greenville. The selection show is on March 16. I think they're definitely a candidate to win a national championship.
Glenn: There's also the MEAC tournament. North Carolina Central University is the No. 1 seed for that one.
Wertz: Well, Central is 17-13. A&T was second. They were 16-15. Central has a kid named Jibri Blount from Pittsburgh, who was a league player of the year. He averaged 19 points, nine rebounds. And there could be an A&T-Central rematch in the championship game on national television, ESPN3, on Saturday out of Norfolk.
Glenn: The winner of the tournament gets an automatic bid into the NCAA tournament?
Wertz: Yeah, that's one of the beauties of the NCAA tournament: You can have a really bad year and you win your conference tournament and you can get in. Winthrop won the Big South tournament -- they beat Hampton 76-68 and they're going to their first tournament since 2017.
Glenn: And high school basketball -- the state championships. What teams will we see, do you think?
Wertz: Well, you got two teams from Charlotte. Vance's girls beat Mallard Creek in a really emotional blowout game on Saturday, so they'll play Southeast Raleigh. Southeast Raleigh has lost the last three state championships, so they're not going to want to lose another one. And then North Meck's boys are in the finals. They're going to play Lumberton. Lumberton has never been to the finals. And North Meck is nationally ranked and a heavy favorite.
Glenn: Let's jump back to pro football. There is some pretty exciting news from two former Carolina Panthers. It has something to do with Arena League Football. What's the scoop there?
Wertz: Yeah, we had a team called Charlotte Energy in town for a while and they bought it. They renamed it to the Charlotte Thunder. Thomas Davis, the linebacker, and Ted Ginn, a wide receiver. They were both part of the Super Bowl run. They bought the Arena League team. They play in the American Arena League. It was formed out of a merger of two other leagues in 2018.
Glenn: OK. And finally, Langston, with the coronavirus spreading worldwide and more cases popping up in the U.S., are you hearing of any specific events being affected?
Wertz: Not a lot. So far, there was a tennis tournament in Indian Wells (California). We've heard it is not being played. You know, there's been some talk of the NBA and the NCAA tournament potentially not allowing fans to come to events. It's definitely a real thing, and it's going to be something the sports leagues have to deal with.
Glenn: Well, thanks, Langston, for being with us.
Wertz: Absolutely.
Glenn: That's Langston Wertz Jr. a longtime sportswriter for the Charlotte Observer.