Here are some of the other stories catching our attention.
In Campaign, McCrory Touts His Road Funding Formula
House Bill 2, Voter ID and coal ash cleanups are headline-grabbing issues in the governor's race. Roads? Not so much. But the McCrory administration is touting success in changing the way North Carolina builds roads.
For decades, road building in North Carolina was a political process. The DOT's "Equity Formula" - introduced in the 1980s – spread funding around the state, whether it was needed or not. The formula was impenetrably complex, and lawmakers with clout helped get road projects for their districts, state Transportation Secretary Nick Tennyson said.
"Unfortunately, once you have something that has that much mystery to it, there was a fair amount of political influence that was involved in where spending occurred," Tennyson said.
When he was Charlotte's mayor, Pat McCrory often railed about road funding. He thought more should be coming to Charlotte, where growth was straining local roads and highways.
Charlotte got no road money when federal economic stimulus grants were handed out in 2009. Yet, as McCrory pointed out, slower-growing places like Fayetteville and New Bern were getting big bucks.
McCrory is still talking about roads on the campaign trail this year. Here he is in a debate against Democratic opponent Roy Cooper in June:
"They built roads in North Carolina not based upon where the need was, but based upon where the powerful politicians happened to live. In fact, as you drive through North Carolina you still see highways that go from two lanes to eight lanes, back to two lanes. It makes no sense whatsoever. And wherever it was widened, it was named after a politician ..."
In 2013, the General Assembly passed Governor McCrory's Strategic Transportation Investments law, or STI. It came with a new more data-driven ranking system for road projects.
"In my first year as governor, we changed the formula, in which we actually have congestion, safety and economic development as the main priority on where we build roads," McCrory said in that June debate.
The new formula also allocates money according to a project's statewide, regional or local importance - which McCrory says gives local officials more say.
NCDOT's current 10-year plan was the first to use the new formula. Tennyson says it pays for hundreds more projects than would have been funded under the old formula, and speeds up many. For example:
"The N.C. 73 project that goes from U.S. 29 to Poplar Tent Road, nine miles in Concord, would not have been funded ... and had been competing for and had not been successful in competing for a long time," Tennyson said.
Then an interchange at I-485 and Weddington Road in south Charlotte will be built three years sooner, thanks to the process.
The list includes small projects and big ones, like I-85 widening in Cabarrus and Rowan counties and converting Independence Boulevard from Charlotte to Matthews into a freeway with optional toll lanes.
Neil Burke of the Charlotte Regional Transportation Planning Organization said the new process has made a difference for projects like Independence Boulevard.
"The city of Charlotte has long estimated that pre-STI it would take maybe 30 to 50 years to upgrade that facility, just because NCDOT distributed the funds more equitably throughout the state and didn't leverage more funds to urban areas," Cook said.
Burke said more transportation money now is flowing to larger cities, where most of the state's growth is.
One project the governor supports was planned before the new formula took effect: the I-77 toll lane project from Charlotte to Mooresville. Critics say the busy highway could've been widened without tolls, under STI.
"I really wish that we had this model in place 3 or 4 years ago when I-77 was being discussed, because certainly the widening of I-77 would have fit into this model, and would've been high on the priority list," said Bill Russell, CEO of the Lake Norman Chamber.
Transportation Secretary Tennyson said he understands some don't like the project, but the state had to pick a starting point for the new formula. He said overall, STI is an improvement.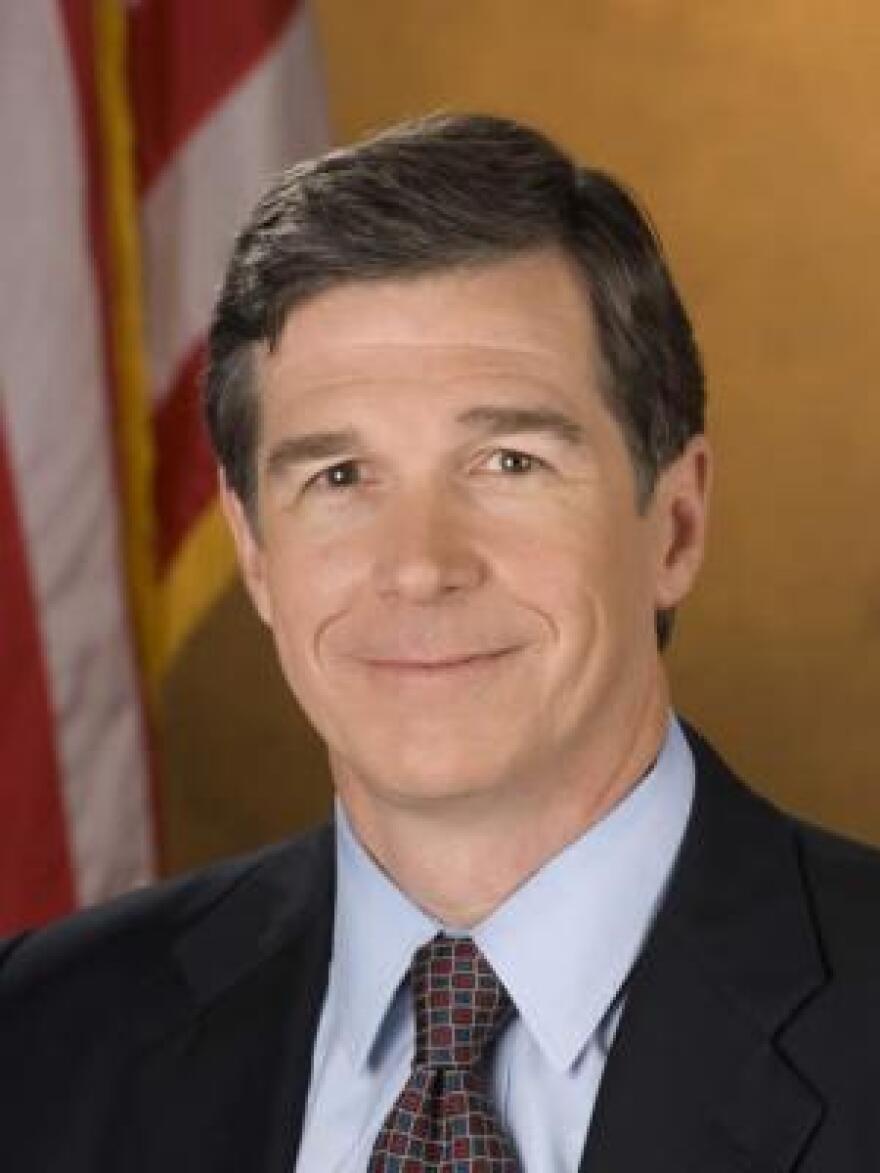 "We are in an era when people want to know why is a decision made, and this system is going to be completely responsive to that question," he said.
In the governor's race, Cooper and McCrory have been sparring over roads. McCrory supports the I-77 toll lane project. Cooper said he'd cancel the contract should be canceled, even though construction has started.
Cooper said he'll also seek a bond for roads and bridges, and said there's still more to do: "What we have to do is to put forward a transportation plan that gets us ready for the next few decades, and that's going to require leadership."
Leadership that will be decided Nov. 8.