Charlotte Talks Local News Roundup: CMPD Releases Full Body Camera Video; 9th District Early Voting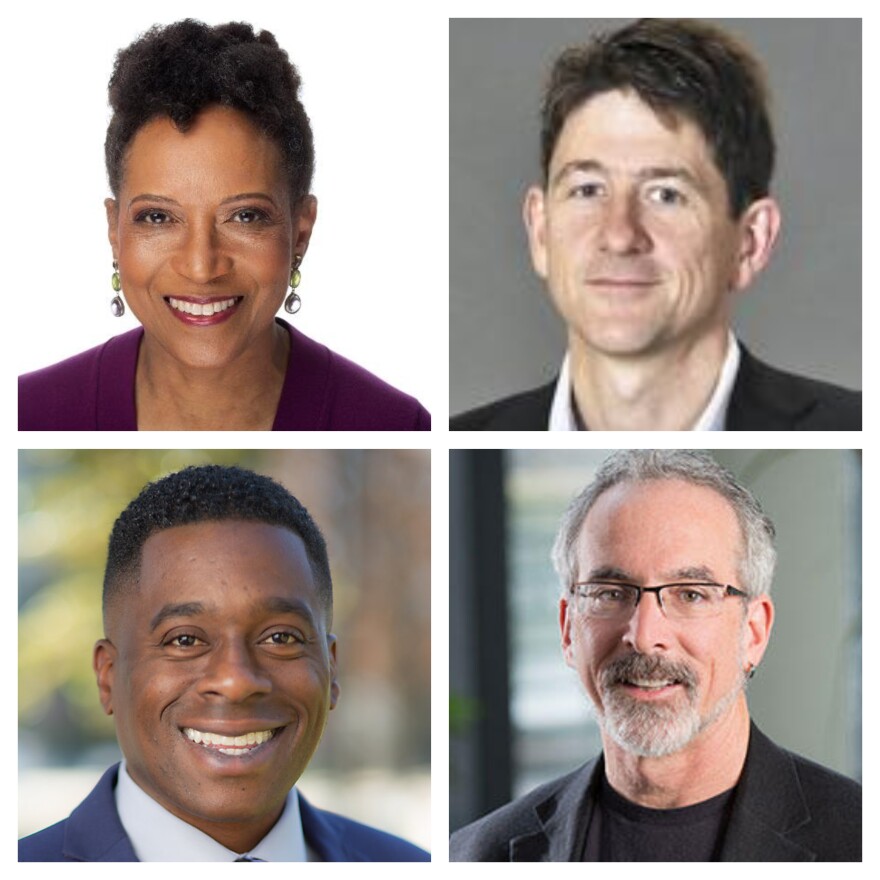 Friday, April 26, 2019
CMPD releases a longer version of body cam footage in the police shooting of Danquirs Franklin. The department also announces policy changes in how they release footage. Early voting in the special Republican District 9 primary is underway, and more details emerge about what Panthers owner David Tepper has in mind for the team's South Carolina location. Mike Collins and our roundtable of reporters details those and other stories.
Earlier this week, a Mecklenburg County judge ordered the full release of the body camera video in the police shooting of Danquirs Franklin. The video was released on Wednesday. The ruling came after Monday night's debate in city council about CMPD's handling of the initial release of a shorter version of the video.
On the same day as the video's release, CMPD announced a series of changes in policy to release all relevant video footage of incidents, like officer-involved shootings, to a judge to seek redactions.
Early voting for the special 9th District primary began this week and on Tuesday night, some of the candidates participated in a forum that covered topics from House Bill 2 to the Mueller report and more.
Movement on the incentives from the South Carolina legislature to relocate the Panthers' headquarters may be on the horizon, as details come out about the plans David Tepper has for the new facility there. The team hopes to begin construction as early as later this year.
Guests:
Erik Spanberg, managing editor for the Charlotte Business Journal
Mary C. Curtis, columnist for Rollcall.com and WCCB
David Boraks, reporter for WFAE 
Jonathan Lowe, reporter for Spectrum News